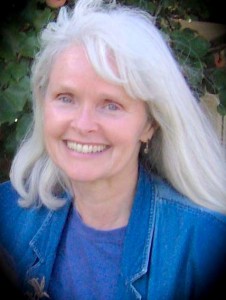 I am an author and teacher of creative writing. I teach what compels me: writing that stems from the mysteries of the interior life, writing shaped by inner stories. Not based on fact but on emotional reality, such writing mirrors how the world appears in a fluid personal landscape – be it in a poem, story, novel, play, memoir, monologue, or simple journal entry.
After an Honours degree in English and Film from Queen's University and a MA in English from York University, I began my professional life as a researcher/scriptwriter in drama-documentaries with CBC TV, Toronto. I developed and taught my writing process, "Write Yourself into Being", at Seneca College, the North YM-YWCA, and guest lectured at Ryerson in creative writing.
Soon the pull of my interior landscape drew me home to the Gatineau Hills, where I began to create my fictional Waneva world with the assistance of grants at the national (Canada Council), provincial (Ontario Arts Council) and municipal (City of Ottawa) levels for my novels and my teaching.
Charting the journey of creativity, I have taken my writing course into the community and the schools, out on the street and online, exploring how we each come to tell our stories – how we mine inner realities to seed the creative process – how we set sail on the quest to find our own voice.